Deluxe suite
Marina Suites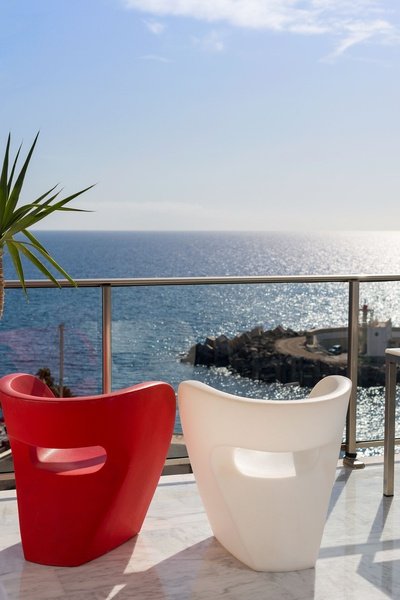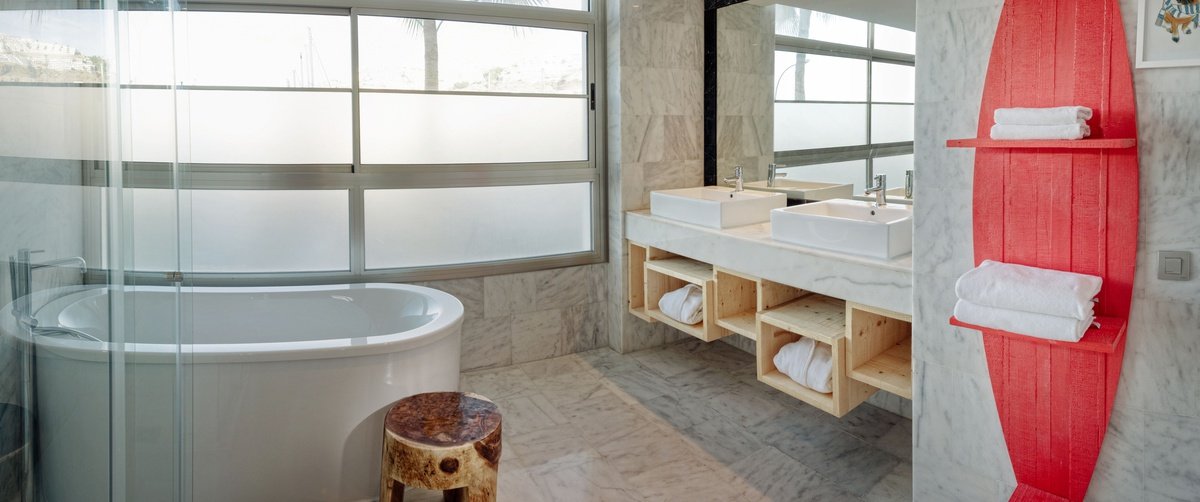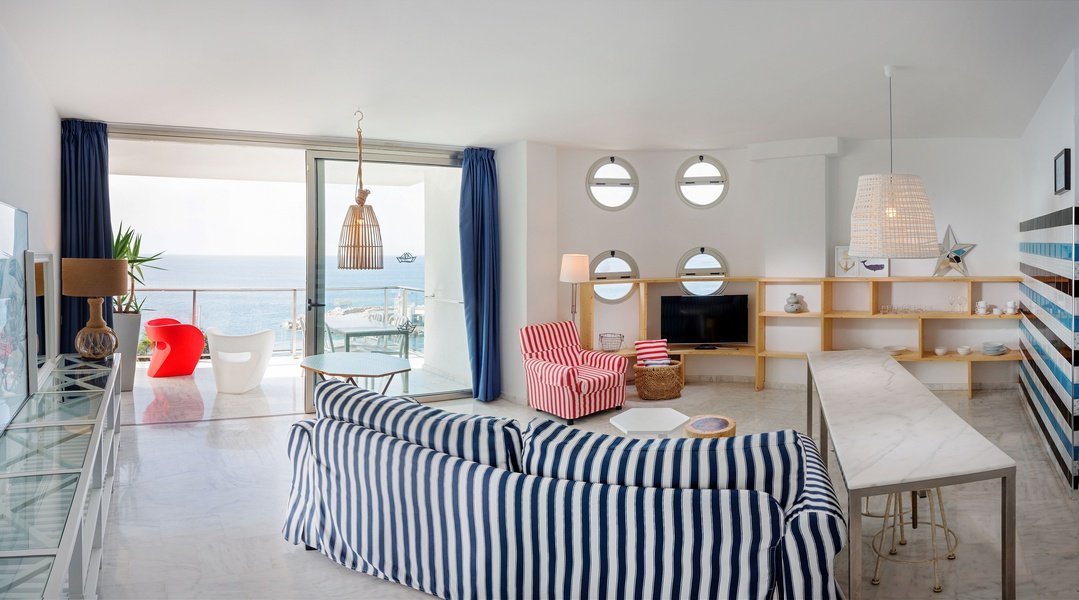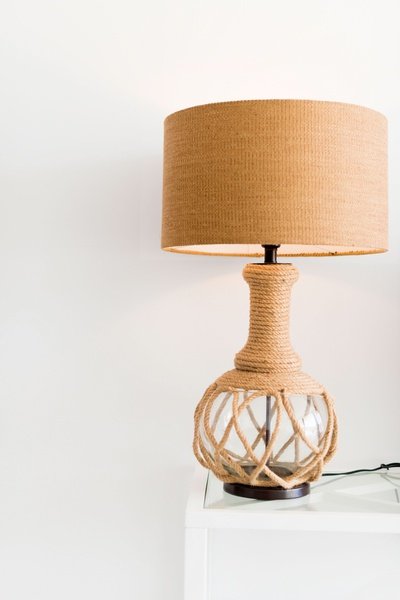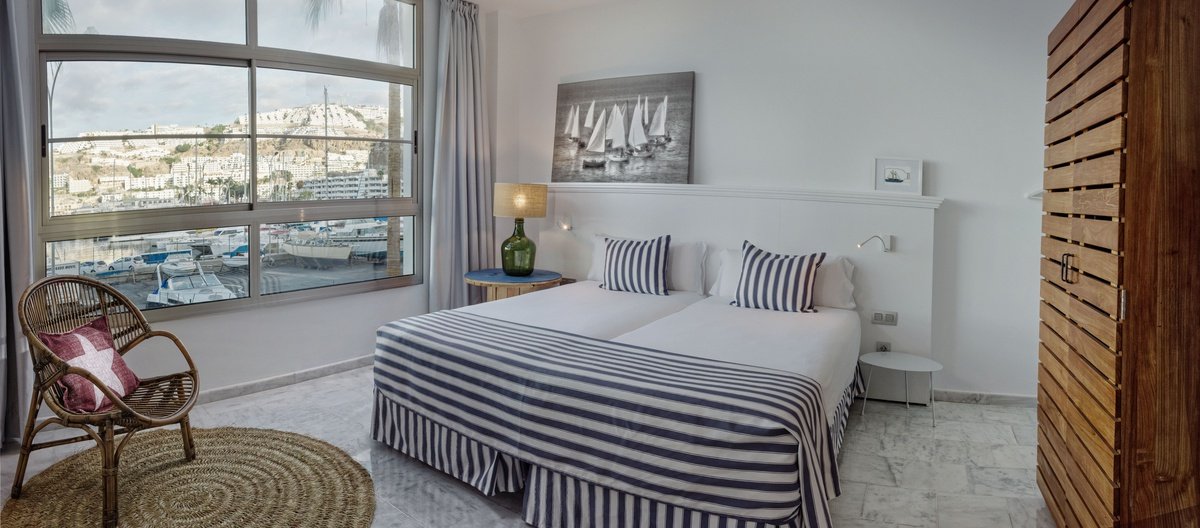 Deluxe suite
A bottle of wine or cava and some delicious sweet treats will welcome you to this 100 m2 suite. An exclusive space situated between floors 1 and 9, designed for relaxing whilst you enjoy the beauty of the Atlantic Ocean from your bedroom or private balcony.
Stay on the balcony, because there you have a complete set of terrace furniture with very comfortable chairs and tables to spend hours outdoors paying no attention to the hours passing by.
Going inside you will find the bedroom, which is very bright and has a double bed that ensures you get a pleasant rest, television and some fantastic views of the Puerto Rico marina.
The bathroom is spacious and equipped with a shower and oval-shaped bathtub, from which you can also gaze out at the landscape of the marina. It also offers you a set containing shampoo, bath gel and other organic and ecological amenities, following our environmental sustainability programme.
If you go back to the lounge, you will see that you have a sofa bed, a stylish armchair, television and, next to it, a dining area.
This space is perhaps the most marine of all and not only because of the nautical-style décor, but also because of the portholes that allow you to lean out to see the landscape as if you were on board a ship.
The kitchen is very practical and fully equipped with everything you need to prepare something light or a more elaborate dish: microwave, fridge, Nespresso coffee maker, toaster, kettle, hob and kitchenware.
Comodidades