Premier suite
Marina Suites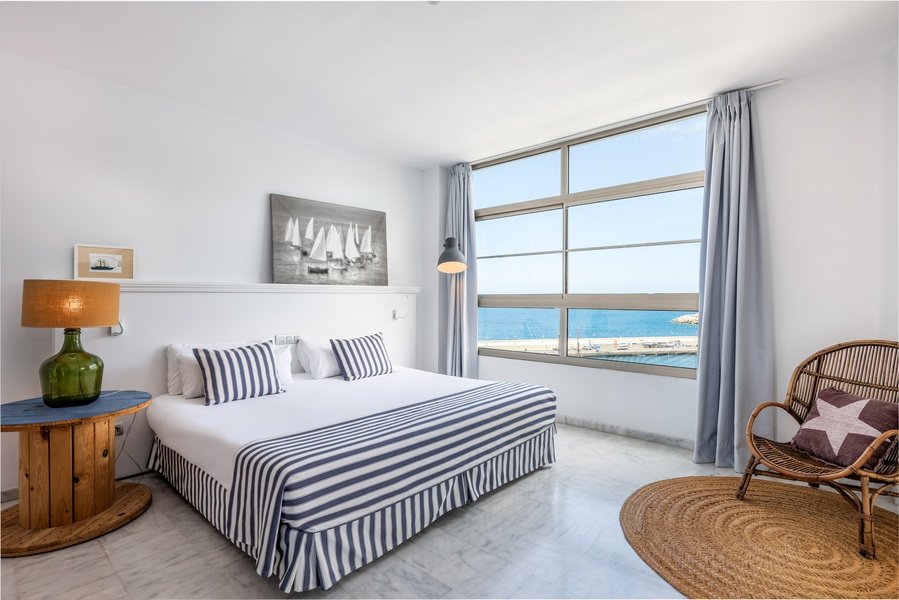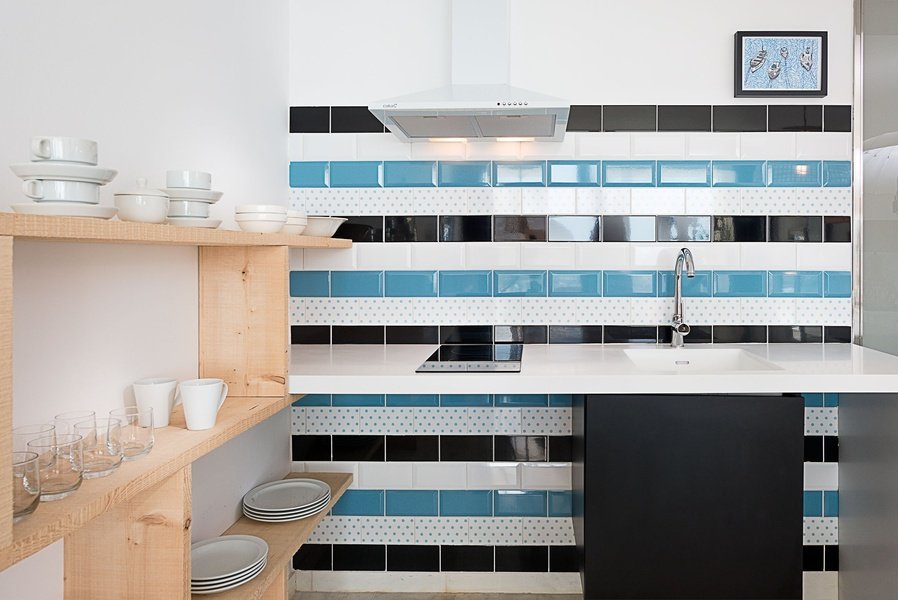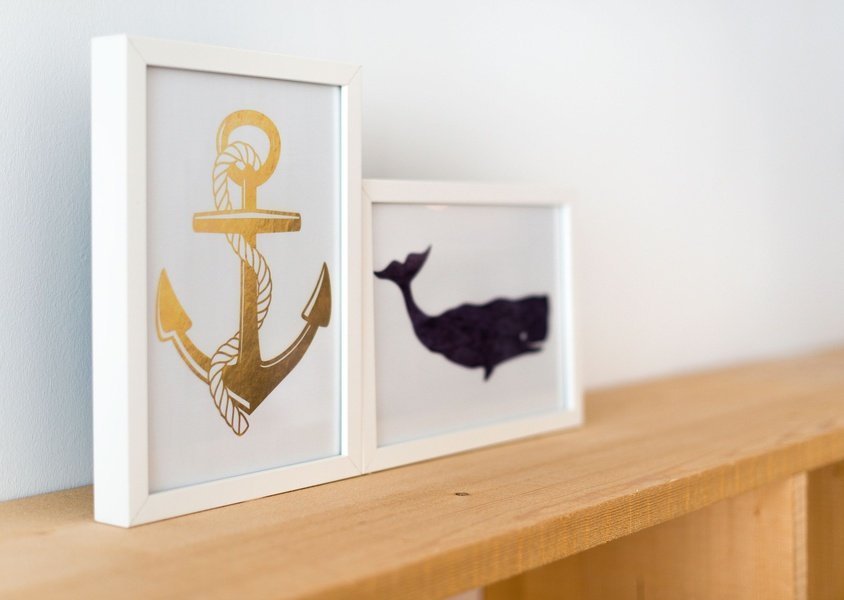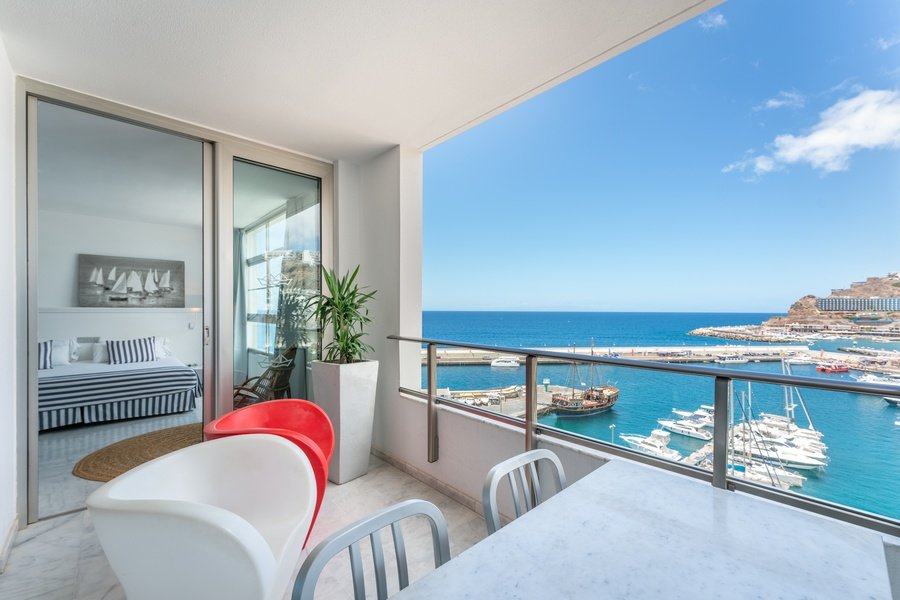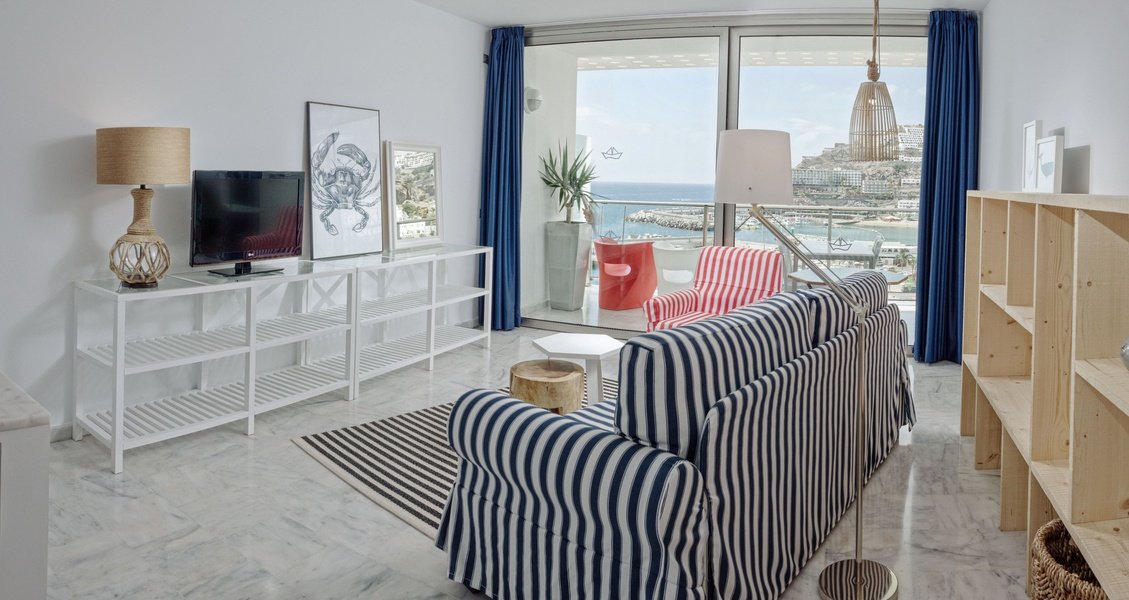 Premier suite
The location of this suite makes it the only room that has access to the balcony from 2 rooms, the bedroom and the lounge, giving it a magical brightness.
From the balcony you can gaze out at an exceptional panoramic view of the Puerto Rico marina, which will be the perfect backdrop for your long moments of relaxation under the sun.
To do this, you also have some comfortable terrace chairs and an outdoor dining area.
Going inside, the bedroom equipped with a comfortable queen bed awaits you.
The bathroom has a bathtub with a set of organic and ecological personal hygiene products, following our environmental sustainability programme.
In the living room you will find a sofa bed, television and dining area. Next to this is the kitchen, equipped with microwave, fridge, kettle, toaster, Nespresso coffee maker and hob ready to prepare a snack or create one of your favourite dishes.
Comodidades