Standard Suite
Marina Suites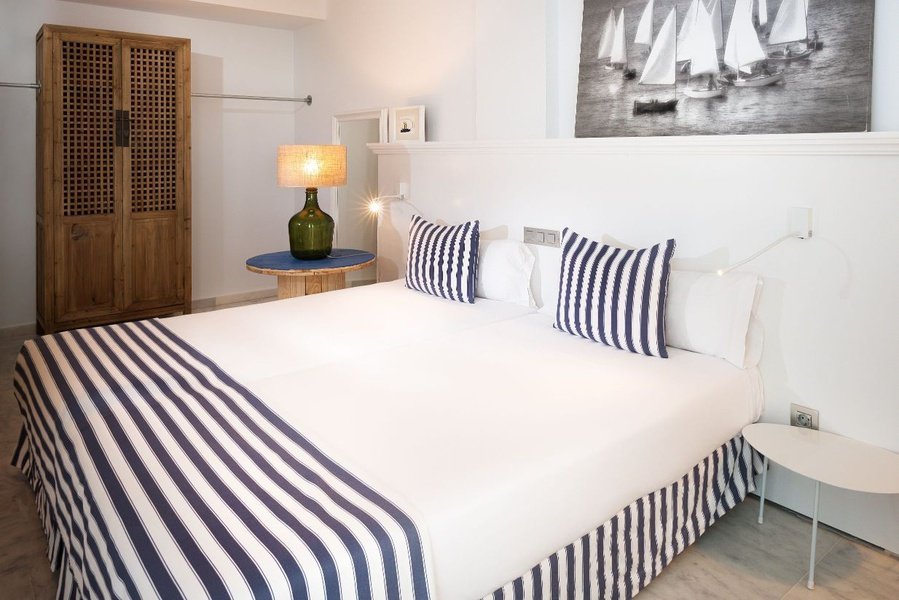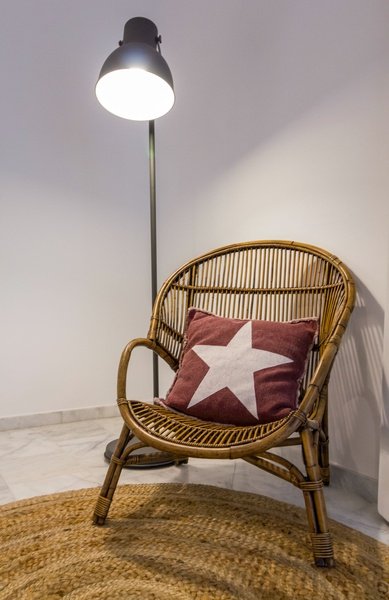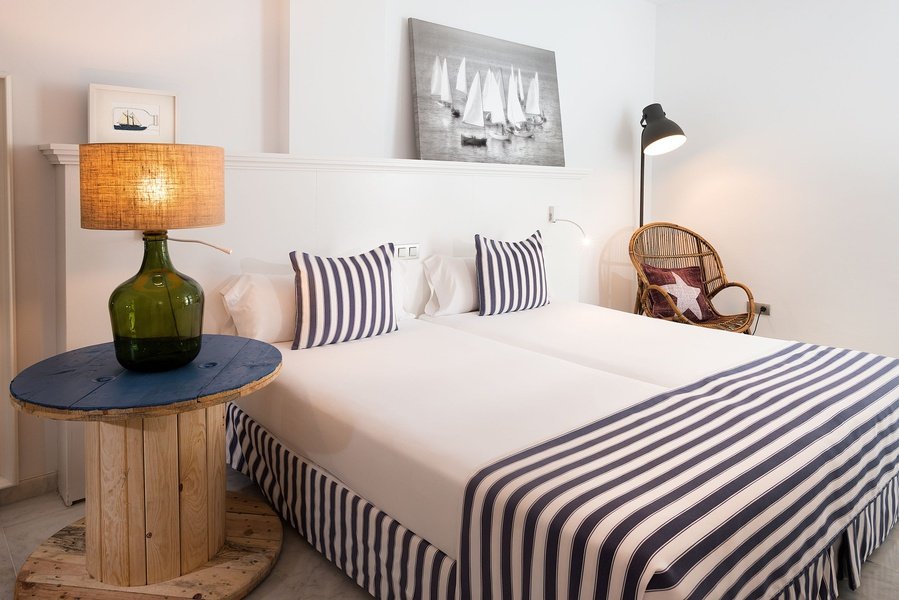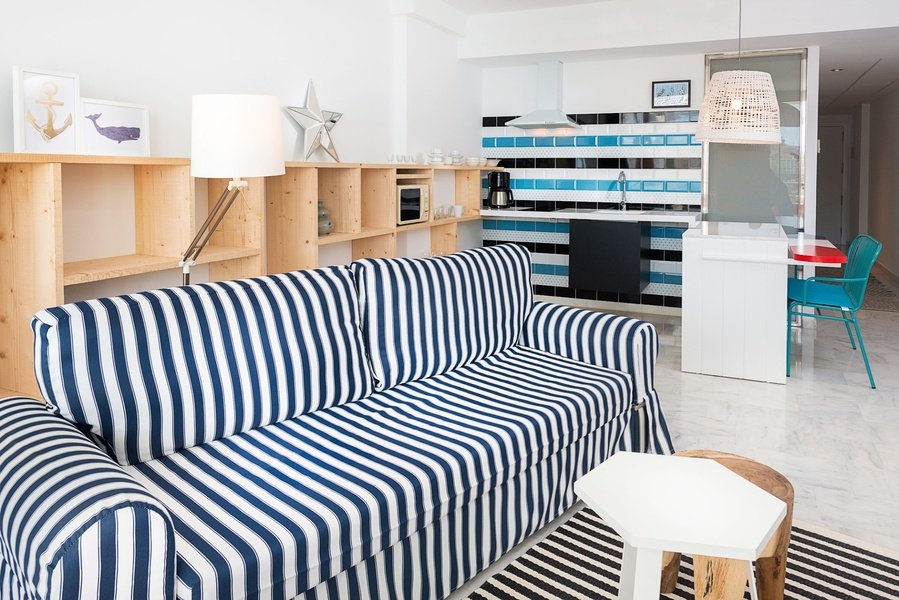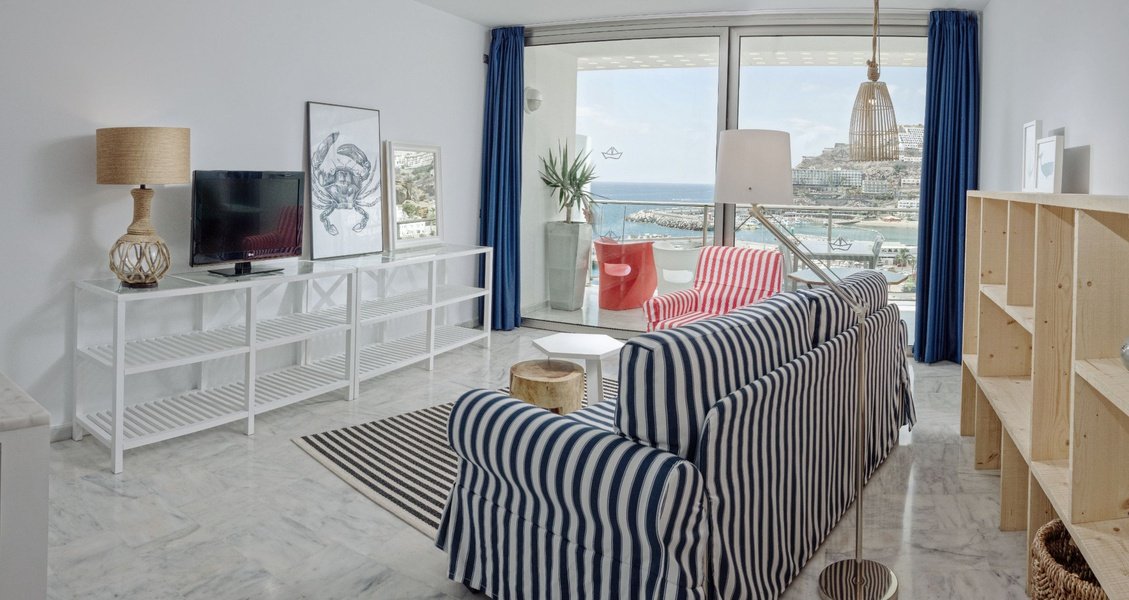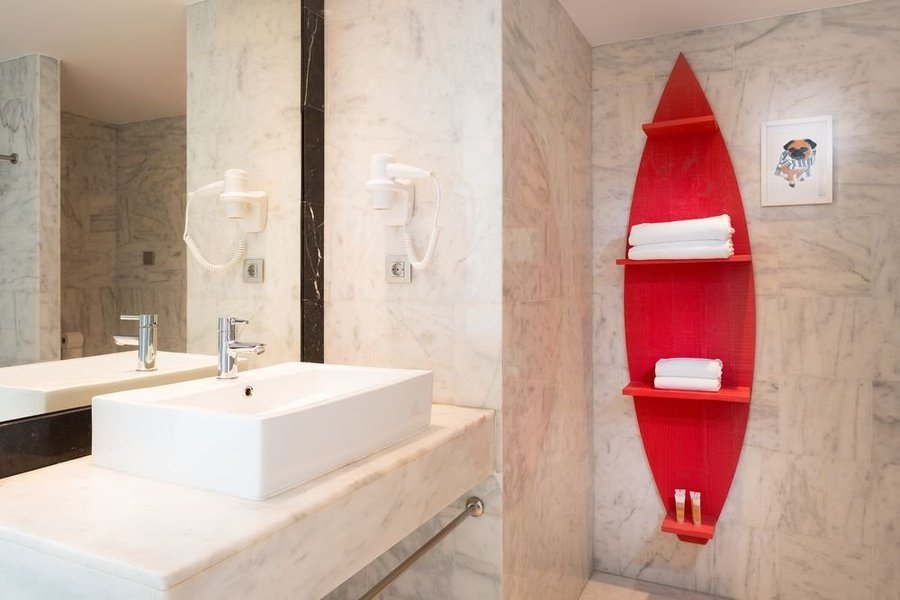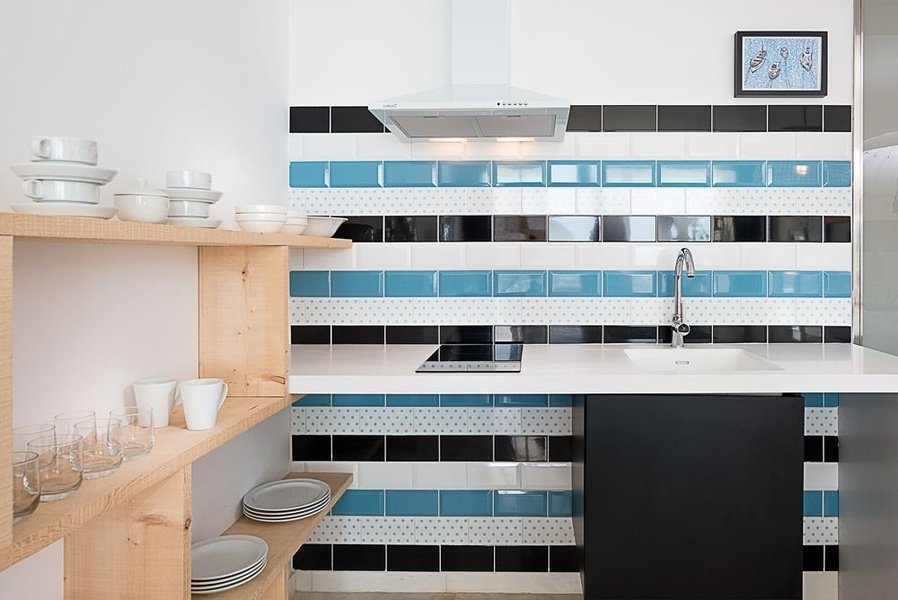 Standard Suite
It is ideal for families of 4 members (2 adults and 2 children), as this suite has up to 77 m2 located between floors 1 and 5 of the hotel.
Thanks to this location, you can enjoy a beautiful panoramic view of the pool or Puerto Rico marina from the private balcony without being in a high-rise building.
Inside, you will find the bedroom with a very comfortable double bed.
The lounge, located next to the balcony, is equipped with a sofa bed, television, dining area and the kitchen boasts a complete kitchenware set, microwave, hob, kettle, toaster, coffee maker and fridge.
The bathroom has a bathtub and is shared by all guests. Moreover, following our environmental sustainability programme, you have bottles of shampoo, shower gel and other organic and ecological amenities.
Comodidades