Suite select Flam - Floor 9
Marina Suites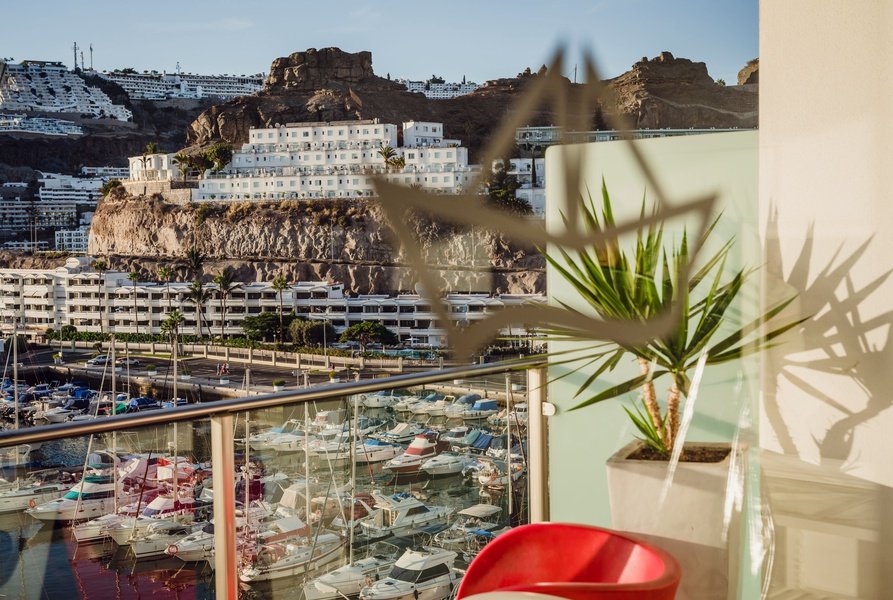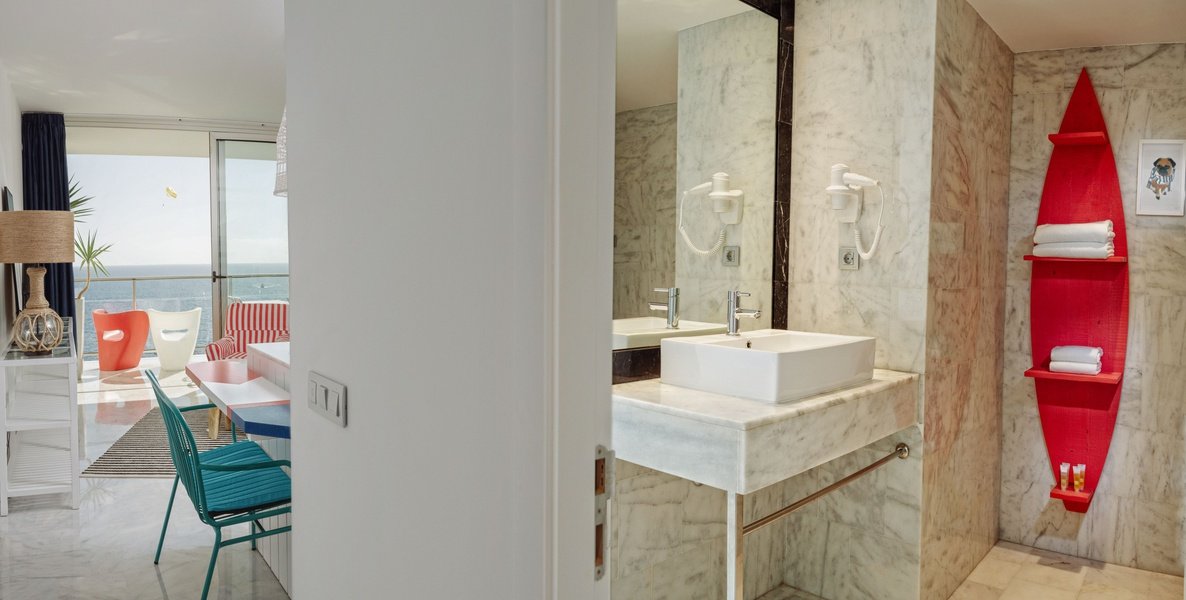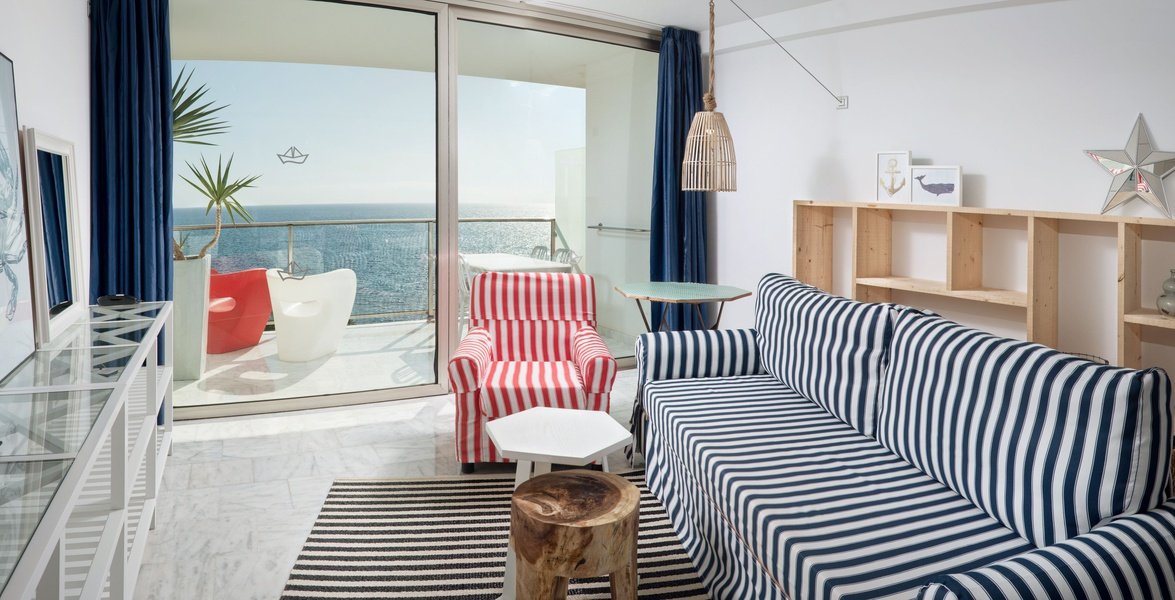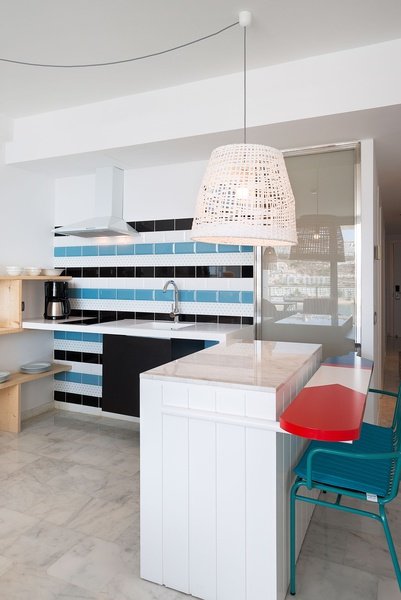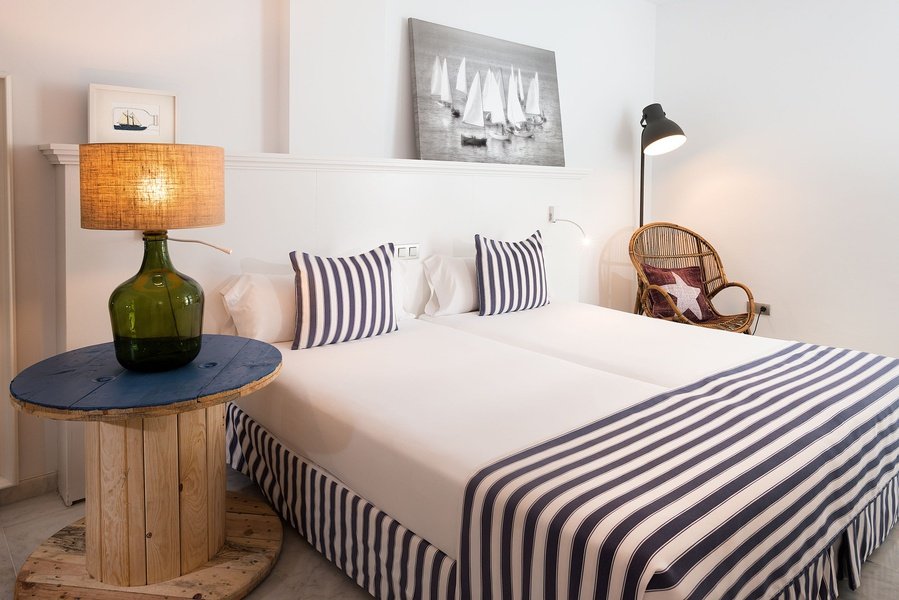 Suite select Flam - Floor 9
This suite offers you the possibility to stay in the best location in the entire hotel: the 9th floor. It is the highest floor, which gives extra tranquillity to this suite that you will love to appreciate.
From up here, you can contemplate the best views of the Puerto Rico marina and the Atlantic Ocean in all its immensity at any time of day.
So that you can enjoy every moment of this setting with all comforts, your balcony is equipped with a set of chairs and an outdoor dining set.
Going inside, you have a spacious bedroom with a double bed for a pleasant rest. The bathroom offers you a shower and bathtub, as well as some organic and ecological personal hygiene products, thus maintaining our commitment to the environmental sustainability plan that we are developing.
In the living room you will find a sofa bed, matching armchair, television and dining area.
And next to it is the fully equipped kitchen ready to create whatever you fancy eating at any time. To do this, you have a microwave, kettle, coffee maker, toaster, hob, fridge and kitchenware set.
Comodidades